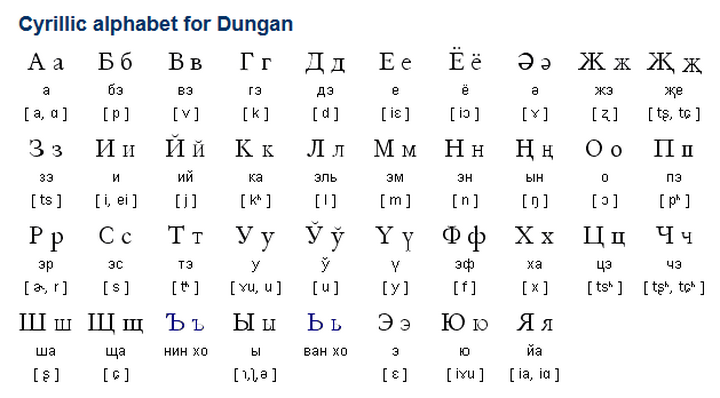 I Plant Happiness in the Ground
Every Dungan (Hui) student knows this poem by Arthur Shiwazi, which is also the motto of Arthur Shiwazi's life and work. Therefore, he has lived and worked in accordance with this principle since he was a teenager until his death, and he dedicated his life to the Kyrgyz people and of all ethnic groups. Arthur Shiwazi is a famous Kyrgyz poet. In Kyrgyzstan, not only the Hui people, but also people from other ethnic groups know him. Although he already passed away, his honoring image and beautiful poems remain in everyone's heart forever. He was with the people during his lifetime. He is inseparable from the people, and the people cannot do without him. He is actively involved in various social activities in Kyrgyzstan. He devoted himself to the development of Hui's literature, language and other cultures, and devoted himself to all ethnic people groups.
Arthur Shiwazi was born on May 18, 1906 in the village of Aleksandrovka in the Moscow district of Kyrgyzstan, where he spent his teenage years. Here, in addition to the Hui people, people from other ethnic groups also live here. Therefore, in addition to the Dungan language, he also learned languages ​​of other ethnic groups such as Russian and Kyrgyz. He can write not only in Dungan, but also in Russian and Kyrgyz. From 1924 to 1930, the poet studied at the Tatar University in the city of Tashkent. In this university, he learned much. Here he first read literature in other national languages ​​such as Russian and Tatar, and slowly began to write poetry himself. He published his poems in the college newspaper along with poems written by other classmates. In 1930, he graduated from the university in Tashkent and returned to the city of Frunze (now Bishkek). In a high school there, he not only taught Dungan, but also served as the school principal. During this period, together with several of his friends, he created the Dungan script in Latin alphabets.
In 1931, his first collection of poems, Bright Stars, was published. A year later, in 1932, another collection of poems by the poet, The Waves of the Revolution, was presented to readers again. In 1934 he became a member of the Soviet Union Writers. In Moscow in 1937, he published his "Selected Poems" in Russian, and in 1944 the collection "Bright Stars" was published in Kyrgyz. From the publication of his first collection of poetry in 1931 until he left us, the poet has published 40 books, 19 in Dungan, 11 in Kyrgyz and 10 in Russian.
Now, the poet's works have been translated into a variety of other ethnic languages ​​and published, such as Chinese, French and so on. His works have been published not only in Kyrgyzstan, but also in other countries. The poet has worked hard and made great achievements. He is the national poet of Kyrgyzstan, and the state has given him many honorary titles. Arthur Shiwazi died on June 18, 1988. His grave is located in the Aleksedrovka village. A memorial statue and a museum were erected for him on this village. A street and a school were named after him. This year is the 100th anniversary of the birth of Arthur Shiwazi. Although the poet has left us, his handsome image, kind smile, and his far-reaching works will always remain in the hearts of the Hui people. Writer Ali Abdul said: "In life, try to do good things for the people, so that when you die, people will always miss you, and people will say that this is the tree you planted, the bridge you built, and the road you paved. "Yes, when Arthur Shiwazi lived in this world, he completed all the merits and virtues of life successfully. He had not only planted trees, repaired trees, paved roads for the people, but also planted happiness in the world. , and left a rich legacy to future generations - the beautiful and eternal literary works that the world will always love.
English translation, by PDL, (cc) 2022. 
---
Simplified Chinese translation, by 中国回族学者阿里·常廣林
---
Original Dungan text, written by Фатима Машынхаева